Economics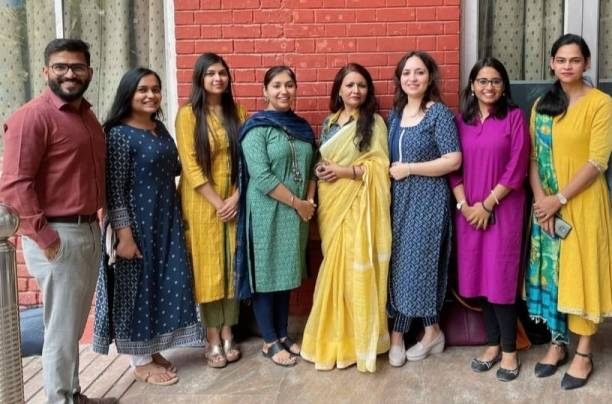 The college started teaching Economics as a discipline of B.A. (Pass) since its inception in 1967. The founder faculty member Ms. V Bala Subramaniam laid the foundation of the department along with Ms. Manjeet Kaur, Ms. Kiran Chopra, Ms. Indu Jairath, Ms. Swaran Bhalla, Ms. Asha Sachdev and Ms. Shobha Mathur. At present the department has seven faculty members. Along with Economics as a discipline course in B.A.(Programme) the department is now offering Honours in Economics.
In October 2011, the department introduced its own association, "Ecomantra" that organizes various activities and events spread across the year such as an Annual Economics festival, lectures, seminars, and career planning sessions.
This year on 12th March 2022, Ecomantra organized its 10th Annual Festival-ArthGyaan'22 on the theme 'India's Growth Trajectory-Prism of Infinite Possibilities: Innovation, Covid and Policies. The fest started off with a speaker session and the association hosted Dr. Gaurav Dhamija as the esteemed speaker. On the same day, the association also organized three more events namely 'The Entrepreneurial Venture' which was a Shark Tank Simulation, 'The Last Suspect' which was an unconventional mystery unravel event and 'The Hotel Mania' which was a monopoly inspired event leading participants to understand market trends and building their dream hotel. Apart from the events, the fest also entailed a meme submission competition wherein participants were required to submit economics-related memes. The department  publishes an annual magazine "EcoBuzz" that highlights the events of the year along with article contributions from the students and teachers.
Under the erstwhile FYUP scheme, the department introduced B.A. (Honours) Economics and got an overwhelming response admitting 250 students and attained a resounding success of 100% pass percentage. Economics as an undergraduate option opens a huge spectrum of vistas ranging from academics, management, corporate sector, and bureaucracy, among others. The achievements of our alumni are a testimony to this fact whereby our students have gone on to join IIM Ahmedabad, Delhi School of Economics, Indian Statistical Institute, prestigious foreign universities, CII, the big four consultancy, etc. In short, economics is the perfect hedge for a spectacular future, ceteris paribus.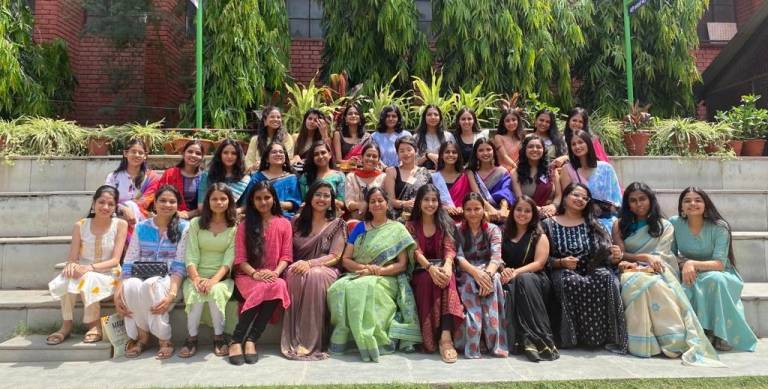 The department would offer two core papers namely Introductory Microeconomics and Mathematical Methods of Economics - I and the students have the option to choose their own respective General Elective paper from various other subjects apart from their own Economics discipline. The papers offered under Skill enhancement for Hons are Research Methodology in third semester and Contemporary Economic Issues in fourth semester.
The department offers General Elective papers namely Introductory Microeconomics, Introductory Macroeconomics, Indian Economy -I, and Money and Banking to students of other disciplines. The papers offered under Skill Enhancement for Programme are Understanding the Economic Survey and Union Budget in the third semester and Research Methodology in the fourth semester, respectively.
Faculty Member: Economics Department