Elementary Education

Teacher-in-charge: Prof

. Jyoti Raina
Established in the year 1997, the Department of Elementary Education conducts a four year professional degree programme Bachelor of Elementary Education (B.El.Ed). B.El.Ed is an integrated course of study for training teachers particularly for the elementary school level. After four years of rigorous education in many aspects of teacher preparation the students become a professionally qualified teacher. The idea behind this programme is to integrate the study of subject knowledge, human development, teaching skills and communication skills. Hence, B.El.Ed offers both compulsory as well as optional theory courses. It has a strong focus on practicum courses. It also entails a comprehensive school internship programme in its fourth year. A special departmental library cum resource centre is available to the students. It is well stocked with various kinds of teaching-learning resources. The B.El.Ed is a bilingual programme.  Classroom teaching-learning is in both English and Hindi medium. The course material is also available in both the languages. The two essential components of this programme are the theory and practicum courses. There are 19 theory courses which the student is expected to cover during the four year programme of study. This includes:  
Foundation Courses:
These courses are designed to enable students to make an in-depth study of child development concepts and perspectives in education, the context in which the education of the child is situated, processes and techniques of social organisation; various issues related to elementary education and to develop skills on communicating and relating.
Core Courses:

Core courses offer the prospective teacher the opportunity to reconstruct concepts learnt in school and to integrate them within a multi-disciplinary perspective.
Pedagogy Courses:

Courses in pedagogy are designed to help develop core teaching skills specific to the teaching of young children. This includes developing perspectives in pedagogy and techniques related to specific knowledge areas.
Liberal Courses:

Liberal optional courses provide students with the opportunity to study a specific discipline with academic rigour. They are designed to enrich the knowledge base to allow further study in the discipline and in the pedagogies in which students specialise. The Liberal Courses offered by Gargi College are: English, Hindi, Political Science, Physics, Chemistry, Mathematics and Biology (subject to a minimum number of seven students opting for the course.)
Practicum Courses:

The Practicum Courses are another very important component of this programme. These courses are designed to allow a variety of work experience with children in and outside elementary schools and opportunities for self-reflection and development. The practicum input includes: Performing and Fine Arts, Craft and Participatory Work, School-Contact Programme, Observing Children, Self-Development Workshops, Physical Education, School Internship, Projects, Tutorials and Colloquia.
As per the B. El. Ed. Ordinance each candidate shall be required to attend not less than 3/4th of the lectures delivered and practicum held separately during each part of the programme.
---
Admission of students to the B.El.Ed. programme is through the centralized Entrance Examination CUET (UG)  conducted for admission to Delhi University by NTA. Kindly visit website of Central Institute of Education, University of Delhi : http://www.doe.du.ac.in/ for additional information. Teacher education in India is regulated by National Council for Teacher Education, a statutory body of the Government of India. Kindly visit the Council's website at https://ncte.gov.in/website/index.aspx
---
Events

B.El.Ed students interact with Prof. Namita Ranganathan, former Head and Dean Department of Education, DU, during Edufest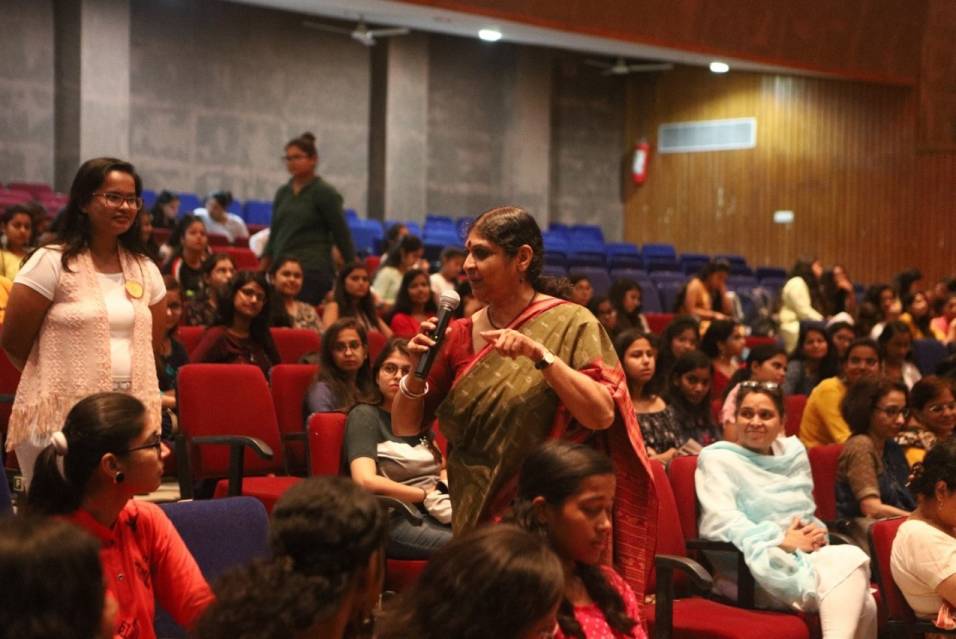 B.El.Ed students perform a play on the current system of education.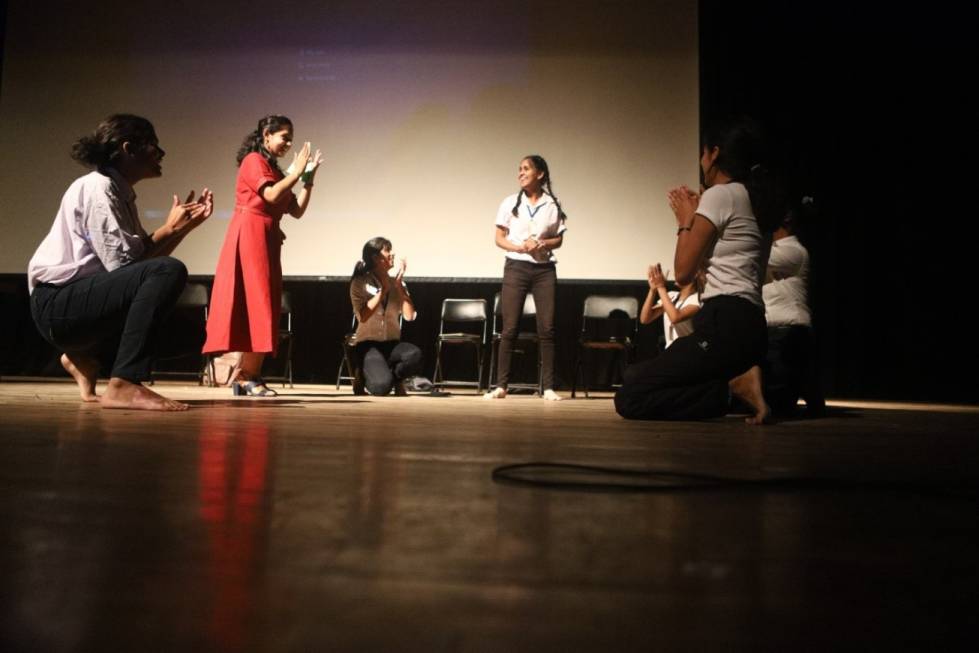 B.El.Ed students and faculty listen to Prof Geetha Nambissan (JNU) on the topic 'Privatisation, Markets and the Right to Education'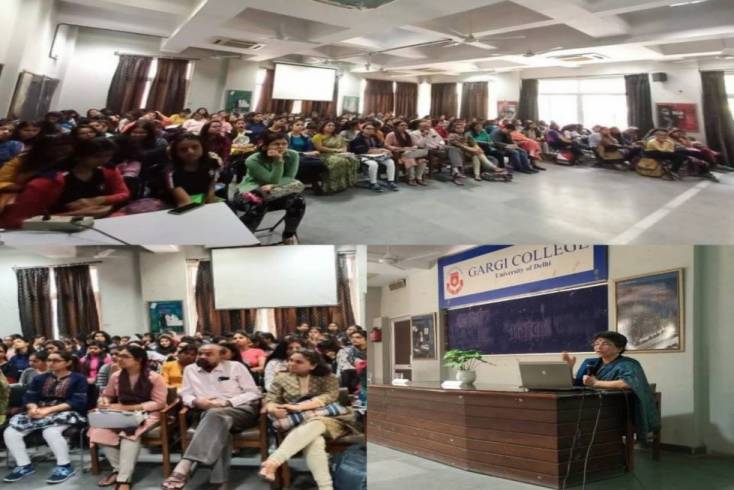 B.El.Ed students learning by connecting with nature during a field visit in a social setting beyond the classroom in Himalayas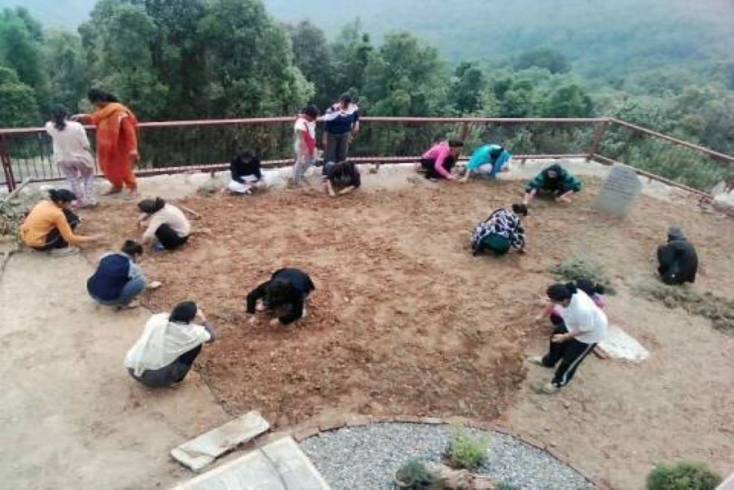 First year B.El.Ed students learning to interact with primary school children during school contact programme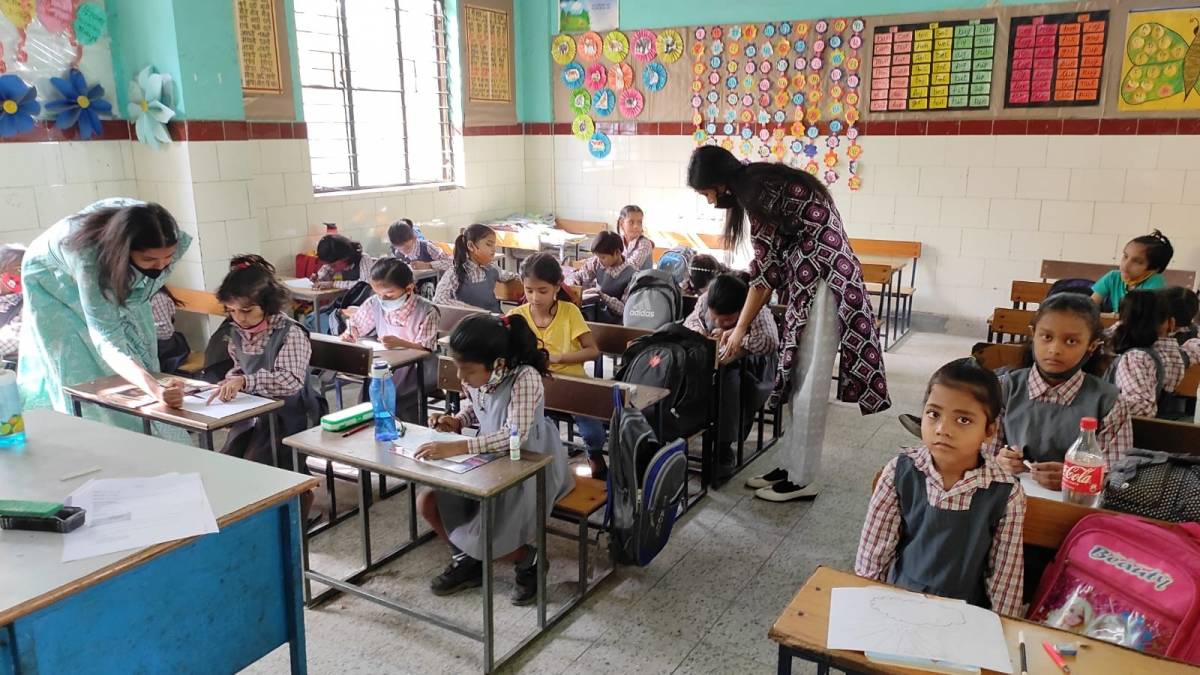 Faculty Member: Elementary Education Department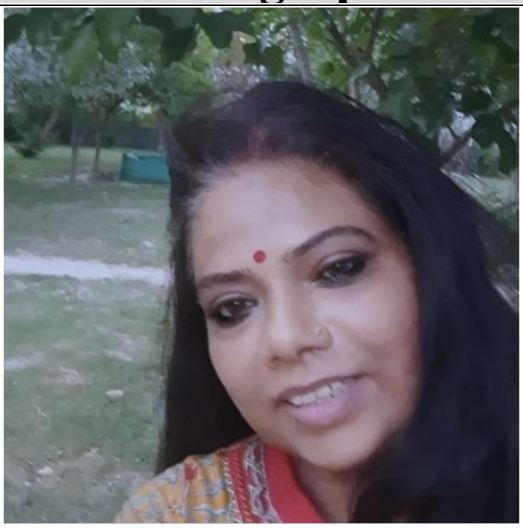 Dr. Chhaya Sawhney, PhD (DU)
View CV
Dr. Monica Gupta, PhD (DU)
Ms. Sailaja Modugu, M.A. (University of Hyderabad)
View CV
Ms. Anuradha
Ms. Aparna Joshi, M. Phil. (DU)
View CV
Ms. Edna Esther Kerketta (Adhoc)
Ms. Prachi Kalra, M.Phil (DU)
Ms. Suman Lata, M. Phil. (Punjab University)
View CV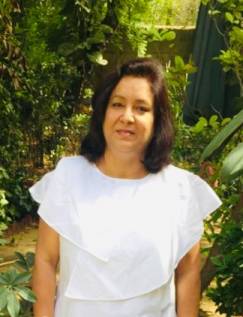 Prof. Jyoti Raina, PhD (DU), (Teacher-in-Charge)
View CV