Zoology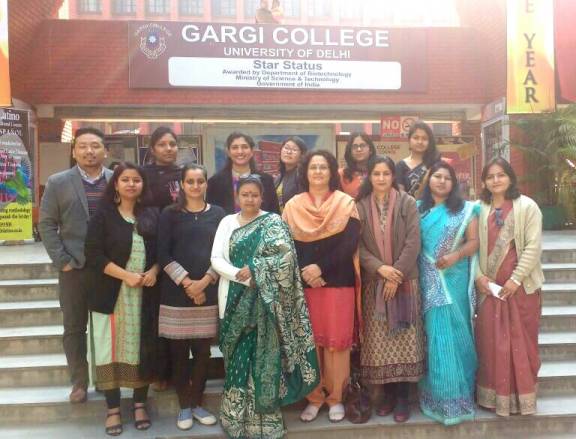 Zoology, the study of animal life is one of the most interdisciplinary subjects in Science. It strives to understand the behavior, structure, and evolution of animals, using varieties of outlooks from genes to molecular and cellular biology and through physiological processes, anatomy, ecology, animal conservation and biodiversity.
Department of Zoology proffers understanding and knowledge in its field through the well-designed course work and various co-curricular programs, harmonizing each student's academic life. It focuses on equipping students with clear and comprehensive knowledge of Zoological training that covers both classical and applied facet of animal life.
The Department believes in providing its students abounding occasions to learn, explore and address their quest for knowledge. Department also holds a strong belief that various activities are critical to their overall holistic progress.
The curriculum of the department is interlinked with technology and enriched with many scientific instruments handling practical exercises. The department has excellent teaching facilities along with wellequipped laboratories, lecture theaters for students. Students also get benefits from other facilities including an advanced microscopy and bioimaging laboratory and a well-equipped museum.
Zoology department's expert faculty members take up subjects like non-chordates, chordates, ecology, cell biology, physiology, biochemistry, anatomy, molecular biology, genetics, developmental biology, evolutionary biology, immunology, biotechnology, bioinformatics, medical diagnostics, research methodology and much more. Faculty members are involved in creating online resources as well so that students can be benefitted in online learning too. 
To provide exposure to academic and research professions, the department organized informative lectures from renowned guest speakers. Students also get exposure by attending various workshops and research projects under faculty members of the department.
Zoological Society 'Albatross' provides the platform to students to gain knowledge beyond their curriculum, Albatross society offers students the opportunity to express their talents by organizing debates, quiz competitions, and various other activities. Albatross also brings out annual zoological magazine 'Flight'.
Department also Organizes educational trips and excursions.
So whether you choose Zoology Honors or life science program, the course will support you to gain the skills you need for your future in the field of Zoology.
Faculty Member: Zoology Department