NCC (National Cadet Corps): Unity and Discipline
"Once you become fearless, you become limitless"

NCC is a premier organization for motivating , training and providing the wholesome development of cadets/ youth of our country , which covers from developing soft skills to military attributes. It is administered through the Ministry of Defence.
Gargi College NCC unit comes under the command of 4 Delhi Girls Battalion, NCC, B-6 Safdarjung Enclave, New Delhi-110029 and follows all the instructions given by them.
Gargi NCC grooms its youths to be leaders of tomorrow. It trains them to turn out stronger, sharper and smarter after every fall. And they showcase the motto of NCC, 'UNITY AND DISCIPLINE' with honored sweaty faces and winning smiles. Here, they learn to work together as a team and further improve their skills and their confidence which further prepares them for their future. GARGI NCC has been a torchbearer for its cadets shining the way through all the hard times not only physically but mentally, which has resulted in many ex-cadets entering into their dream lives like Indian Army, Delhi Police, Judiciary and other serving forces.
A change every cadet experiences here is of personality development, speaking skills, confidence, ability to express and strength to tackle almost every form of hindrances in life. The cadets get innumerable chances through NCC to come across variety of adventure and cultural activities. Cadets here are provided training that makes them stronger not only physically but also mentally. Cadets attend various camps such as Republic Day camp, Thal Sainik camp, Shooting, Trekking, Mountaineering, National Integration camp, Leadership camp among many others. Cadets work hard to get to these camps and it provides them with memories that will last a lifetime.
---
Faculty Advisor: Associate NCC Officer Lt. (Dr.) Purnima Agrawal
Students Panel: SUO GAURI
JUO DIKSHA TIWARI, JUO GAURA GUPTA, JUO JYOTI KANOJIA, JUO RITU CHOUDHARY, JUO SHREYA SRIVASTAVA
SGT ADITI OLA, SGT ANSHU CHIKKHARA, SGT ANUSHKA RATHI, SGT HEMLATA, SGT KASHISH CHAUDHARY, SGT KOMAL SISODIA,
CPL ARZOO TOMAR, CPL ABIGAIL TETE, CPL GHANISHTHA CHAUDHARY, CPL HIMANI, CPL ISHA BALHARA, CPL JYOTI, CPL KARNIKA KHANAYAT, CPL POONAM KHICHAD, CPL PRIYA SAMANTA, CPL VASUDHA SHARMA
GARGI NCC ON SOCIAL MEDIA PLATFORMS; INSTAGRAM HANDLE: ncc_gargicollege_du 
---
Events & Achievements


---
EX-CADET JOINS INDIAN ARMY


---
PRIME MINISTER'S RALLY- PARASAILING CAMP AND CULTURALS

Parasailing, a part of PM Rally is conducted by the Delhi Directorate held on 28 January at Cariappa Parade Ground. Time management, uniting each other, maintaining the discipline, breaking own limits, conquering the height fears, building self confidence and making new bonds is what the camp teaches. Culturals being the another important part of the PM Rally, integrated a sense of unity among the cadets of different states and cultures. We are proud to acknowledge that in PM Rally 2022 CPL Gaura, CPL Diksha, CPL Yamini, CPL Neeru, CDT Diya and CDT Nandani of Gargi NCC have participated in this event. Their vigorous everyday practices were all deemed worth when the country applauded them for their glimmering, marvellous exhibition of cultural diversity on 28 th January, 2022
PARASAILING 2022- SGT. Ananya Raj

PARASAILING 2021- SGT. Oinam Amravati

PARASAILING 2020: CDT. Mamta




---
CHIEF MINISTER'S RALLY
Gargi NCC cadets successfully completed Chief Minister's Rally 2022 held at Chhatrasal Stadium-SUO Gauri, JUO Shreya Srivastava, JUO Ritu, Cdt. Geetanvi and Cdt. Neeru.
They were present during the independence Day celebrations where the Chief Minister of Delhi, Mr Arvind Kejriwal was also present.
---
BASIC MOUNTAINEERING CAMP


---
NATIONAL WAR MEMORIAL CAMP


---
REPUBLIC DAY CAMP (RDC)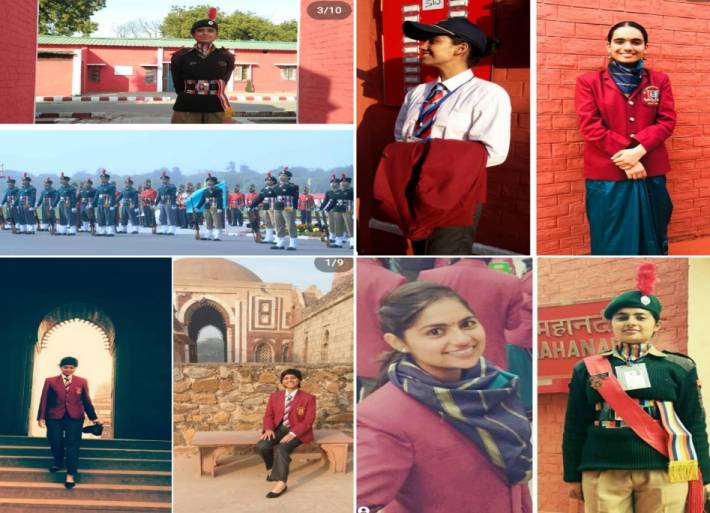 NCC Republic Day Camp is the culmination of all NCC Training activities. RDC is held at Cariappa Parade Ground, Delhi Cantt from 01 to 29 Jan. 1850 Selected NCC Cadets from 17 directorates attend the Camp. The Camp is inaugurated by the Vice President of India and culminates with Prime Minister's Rally on 28 January.
Our cadets who have successfully completed RDC Camp and march-passed at Rajpath on 26th January.
Republic Day Camp 2021 - JUO Ankita Rani was co-commander of All India Guard of Honor Event in Prime Minister's Rally -2021
Republic Day Camp 2020 - JUO Neelam Negi has been part of prestigious Prime Minister's Rally- Flag Area Event.
Republic Day Camp 2019 - SGT. Kumari Shivani
Republic Day Camp 2017 - Cadet Kiran
---
DG NCC COMMENDATION


---
 YOUTH EXCHANGE PROGRAMME INCLUDING 14  COUNTRIES


---
ADVANCE LEADERSHIP CAMP (ALC)


---
ALL INDIA SHOOTING CHAMPIONSHIP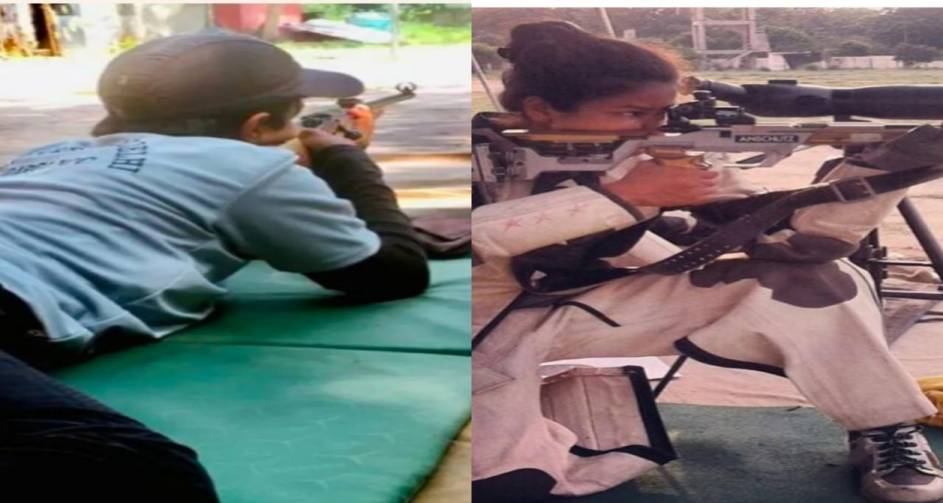 For the Shooting Competition, CPL Poonam Khichad was selected. She was the only cadet from 4DGBN to participate in the 10m Rifle Shooting competition out of the squad of 20. The Rajputana Rifles Range, Karni Singh Range and Punjabi Bagh Club were just a few Of the ranges where cadets practiced.
SUO Arushi Jauhari completed shooting camp in 2017 at Rupnagar, Punjab.