NSS : National Service Scheme
About NSS Gargi
The National Service Scheme (NSS) unit of Gargi college works under the central sector scheme of Government of India, Ministry of Youth Affairs & Sports. The scheme was launched in the birth centenary year of Mahatma Gandhi in 1969. Our objectives broadly cover developing a sense of civic responsibility and promoting national integration and social harmony among our volunteers through various activities and awareness programmes.
We at NSS Gargi, aim to inculcate the spirit of selfless service in our volunteers alongside the development of their personality. We aim to spread the message of Service before Self, ensuring equal opportunities for all sections of community.
"Not me but you", the motto of NSS has been the guiding light for our volunteers. We have been working with the same determination for change that lives in our vision.
NSS Gargi is one of the largest societies of Gargi College with around 500+ student volunteers who work with amazing zeal to contribute their bit towards nation building. Being one of the most active units of the Delhi University circuit, NSS Gargi has always believed in the power of compassion and resilience. Despite the hardships of operating in a virtual setup, NSS makes sure the spirit of service does not dampen at all. 
NSS Gargi has 2 units, namely-
NSS Union
NAME

POST

Anwesha De

President NSS

Aditi Singh

Vice-President NSS

Ishika Khare

General Secretary NSS

Aishwarya Prakash

Treasurer NSS


The GSS UNION

Sanjana Paul

President GSS

Apoorva Jain

Home Coordinator (HC) Arts

Harjas Kaur

Home Coordinator (HC) Commerce

Ishika Agarwal

Home Coordinator (HC) Science

Ananya Srivastava

Event Coordinator GSS

Sanjhi Sardana

NGO Coordinator GSS

Muskan Goswami

Creative Head GSS

Rushda

Treasurer GSS

Bhumita Yadav

Editor-in-chief GSS
Teachers

| | |
| --- | --- |
| Name | Position |
| Dr. Nisha Saini | Programme Officer NSS |
| Dr. Preeti Pant | NGO Coordinator GSS |
| Dr. Nitish Kumar | Faculty Advisor |
| Dr. Sunanda Saini | Faculty Advisor |
| Dr. Shivani Tyagi | Faculty Advisor |
| Dr. Mandakini Das | Faculty Advisor |
| Dr. Salma Khan | Faculty Advisor |
| Dr. Beena Negi | Faculty Advisor |
| Dr. Sabeen Rizvi | Faculty Advisor |
| Dr. Rashmi Saini | Faculty Advisor |

 NSS GARGI ON SOCIAL MEDIA
Events
"ZISTATVA"- The Annual NSS Cultural Fest is one of the most famous fests in the Delhi University circuit with an initiative of Diwali mela to spread festive cheers to the needy and underprivileged in association with small social entrepreneurial ventures.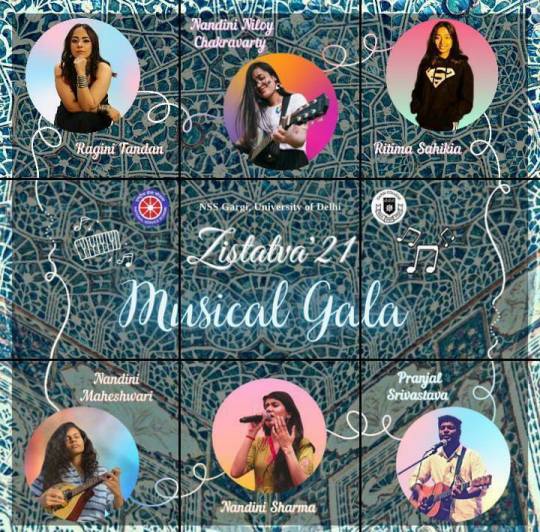 NSS Gargi proves its potential in inclusion, spreading hope and positivity even amidst this pandemic by conducting various activities such as Inaayat – A Sadbhavana Day event with a 21-day continuous activity towards society welfare to develop a habit of volunteering through the Goodwill Ambassador Programme, interactive sessions on mental health, donation drives, plantation, and cleanliness drives, Each One Feed One campaign, etc.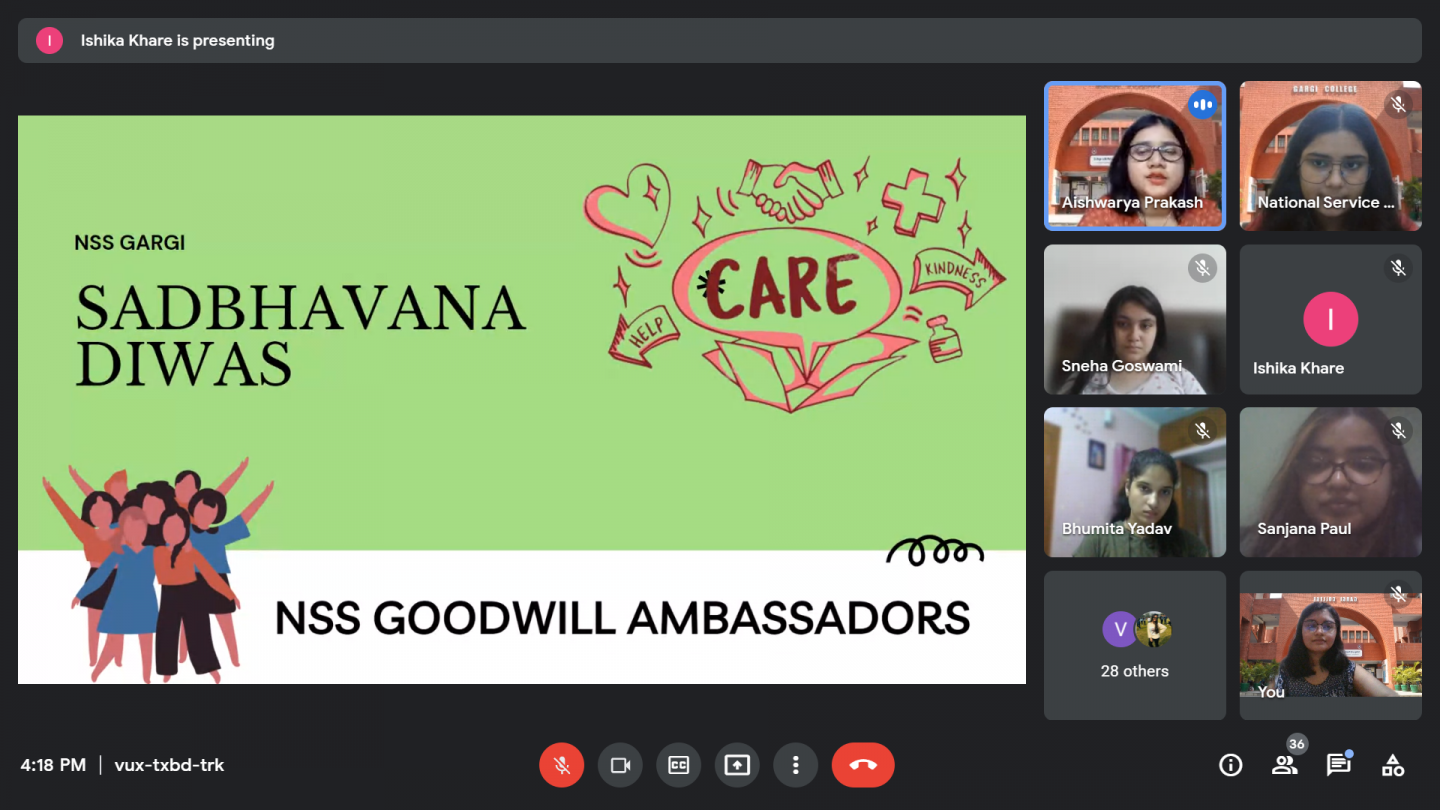 The Fit India campaign is organized to spread awareness and solidarity in which various indoor and outdoor activities are held while keeping the COVID precautionary measures in mind. COVID awareness sessions are also actively conducted which touch upon the struggles of frontline workers and underprivileged people.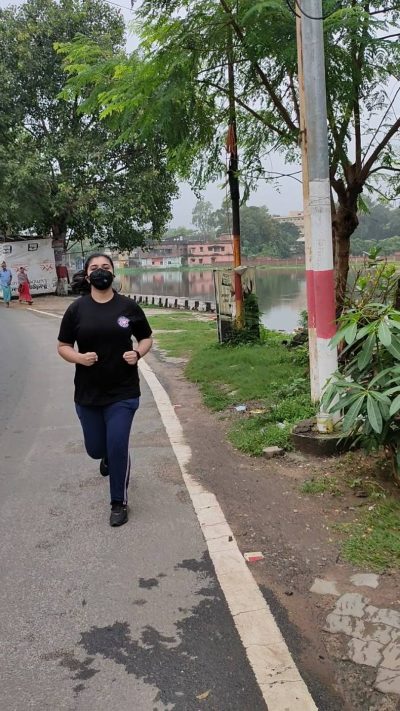 Activities that give us a chance to highlight their writing and art skills also take place. Some of these are poetry/prose/short story writing, poster making, reel, and videography competitions on several occasions throughout the year.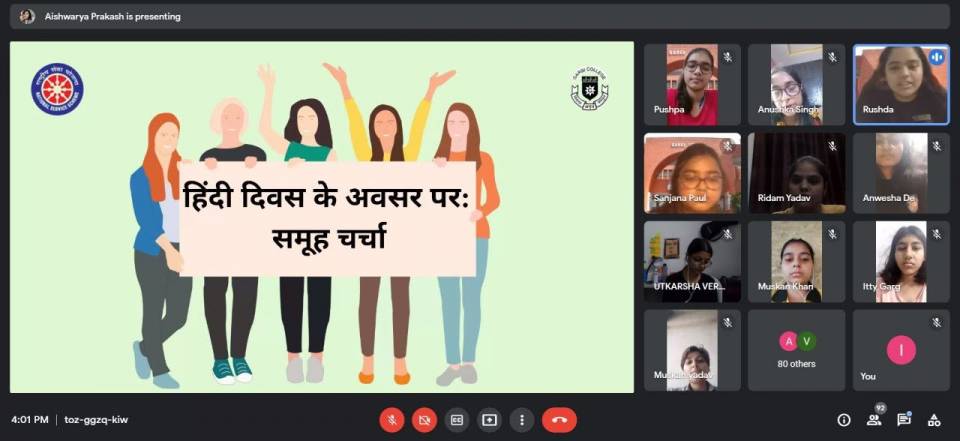 Skill building workshops are also held to help us meet the demands of time.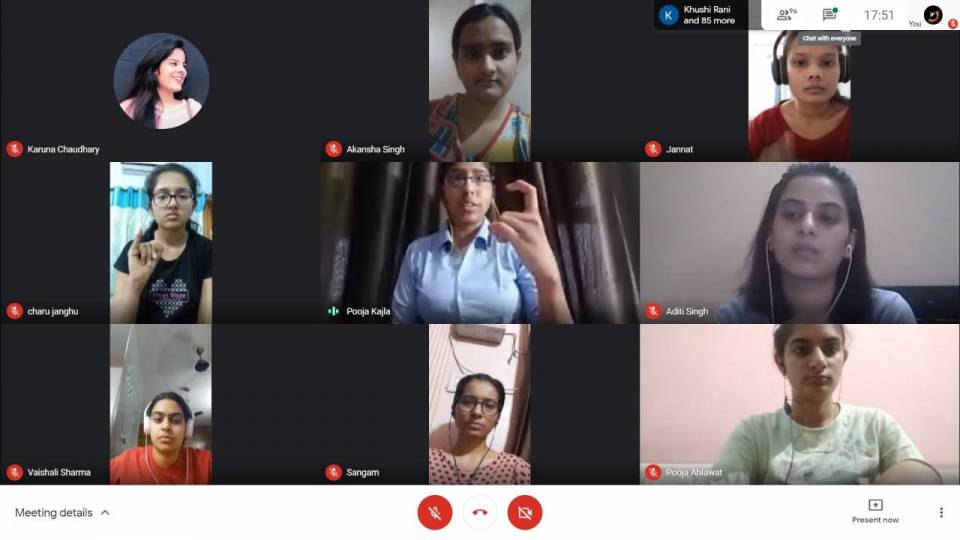 NSS Gargi has also been successful in conducting on-campus Blood Donation Drives, Pride Parades for LGBTQIA+ rights, donation drives, Fit India plog run, Yoga Workshops, Sign language trainings, donation drives for the unprivileged.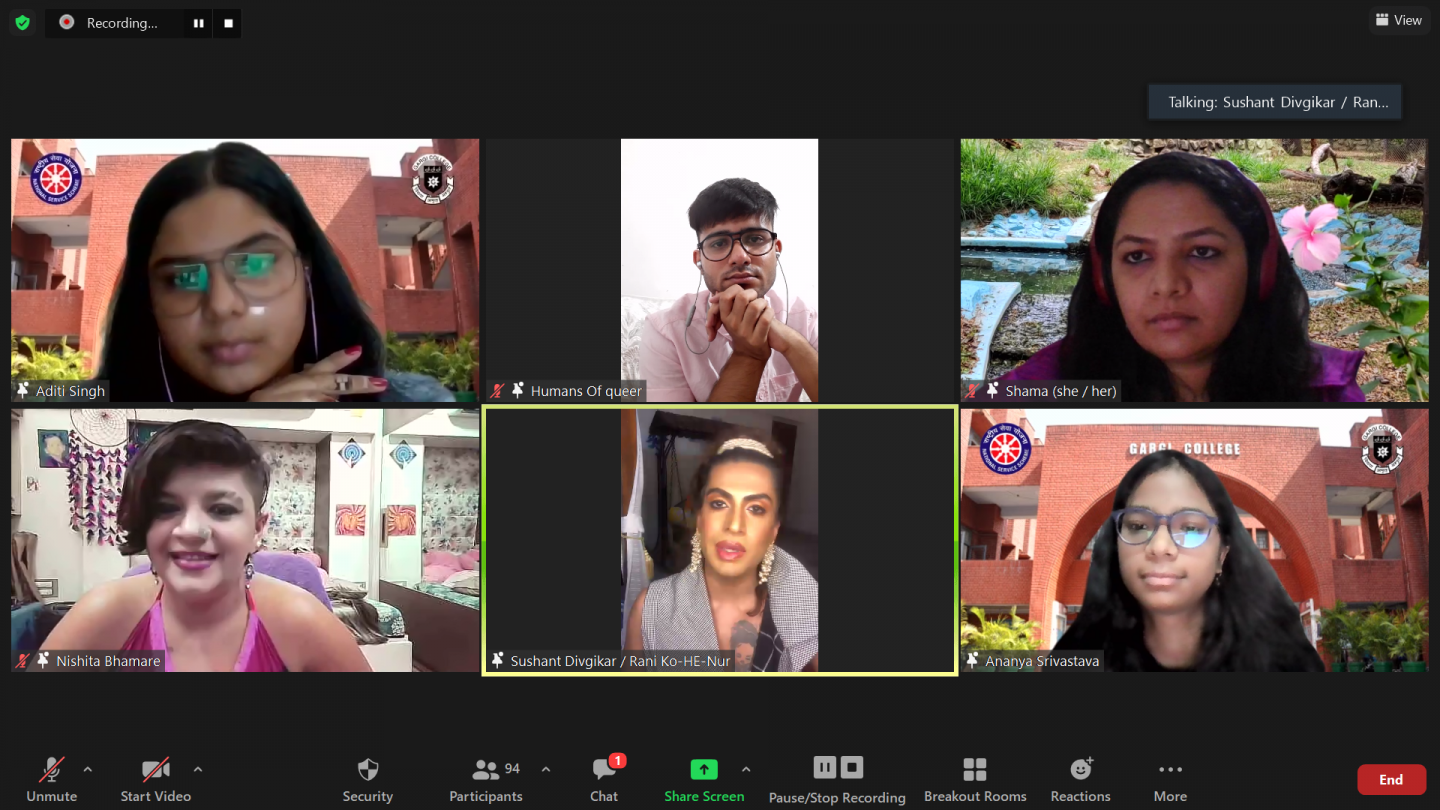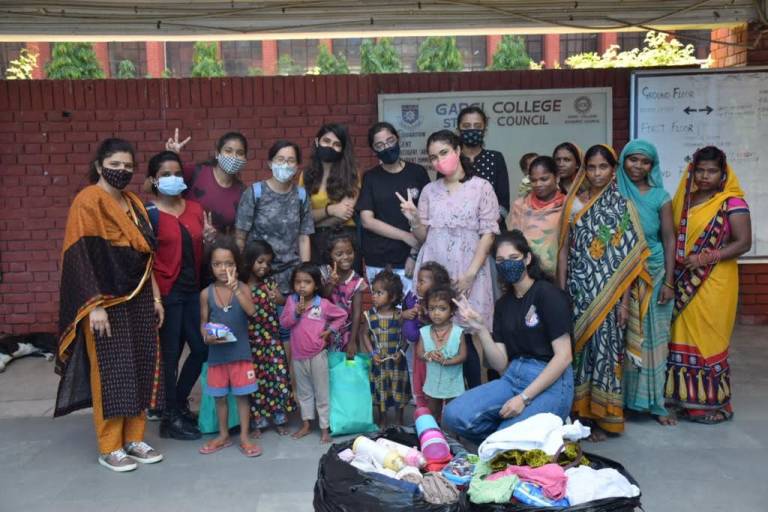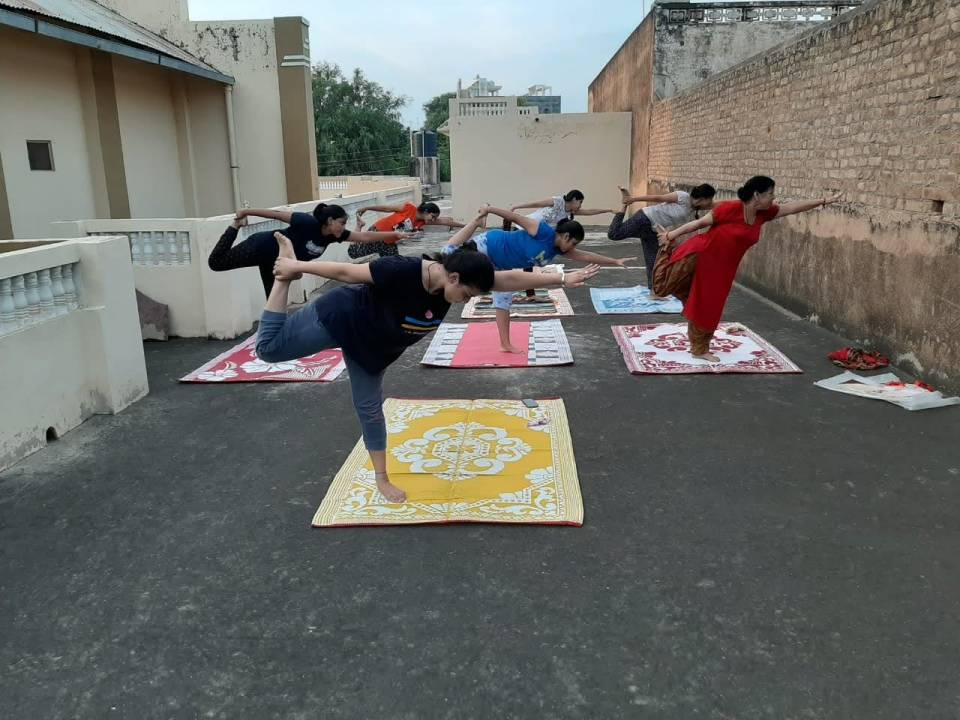 We at NSS, are trained for participation in various national and international level camps, seminars, youth exchange programmes etc. To spread amongst youth and mobilise them for national programmes, participation in various activities via ministries for nation building like the Skill India Mission, Make in India, Beti Bachao Beti Padhao, Digital India Mission, Poshan Abhiyan, Swachhata Abhiyan etc. take place that work as a connecting link in order to create a Jan- Jagruk Bharat.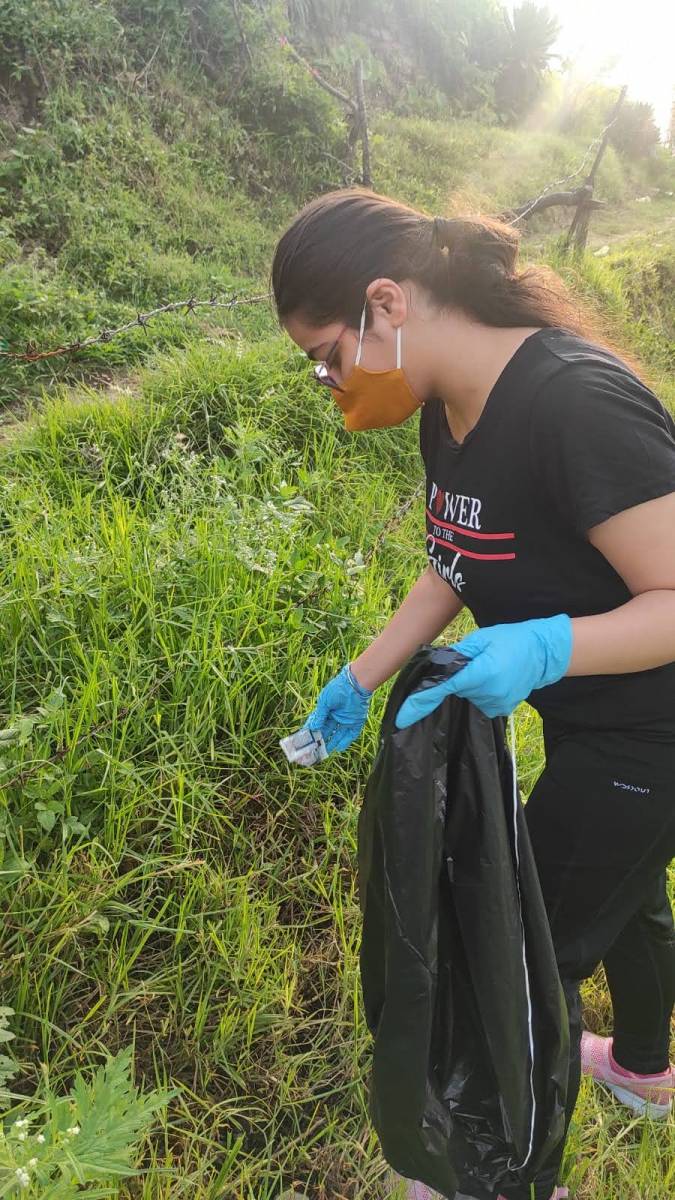 NSS Gargi has collaborated with Desh Ke mentor, an initiative of Govt. of NCT Delhi, a mentoring program for Delhi government school kids which emphasises the fact that 10 mins of your time can make a difference to someone's life. We are actively engaged in mentoring kids and shape their future with the knowledge and experience we have gained so far.
Spirit of service has been kept in online mode as well by regular NSS Charchas(volunteer interaction and discussion sessions). Adapting to the new normal, we have have been enthusiastic by actively participating in lectures, workshops, collaborative webinars, talks, and interactive sessions such as Webinar on National Education Policy, World Mental Health Day Interactive session on Handling Anxiety, Vigilance Week Talk, BYOL financial literacy webinar, NSS x RSVI session on Visual Impairment Awareness, and projects like Menstrual Cafe; and so on.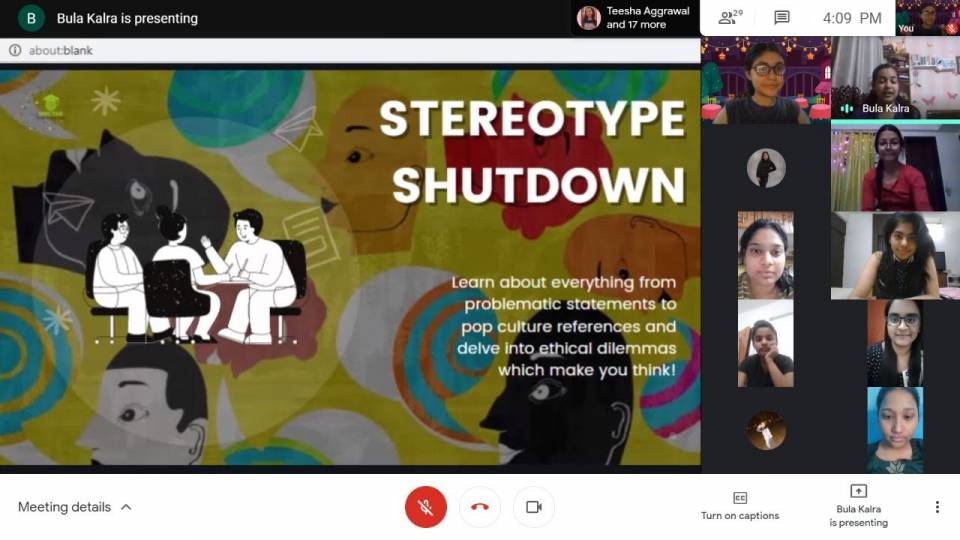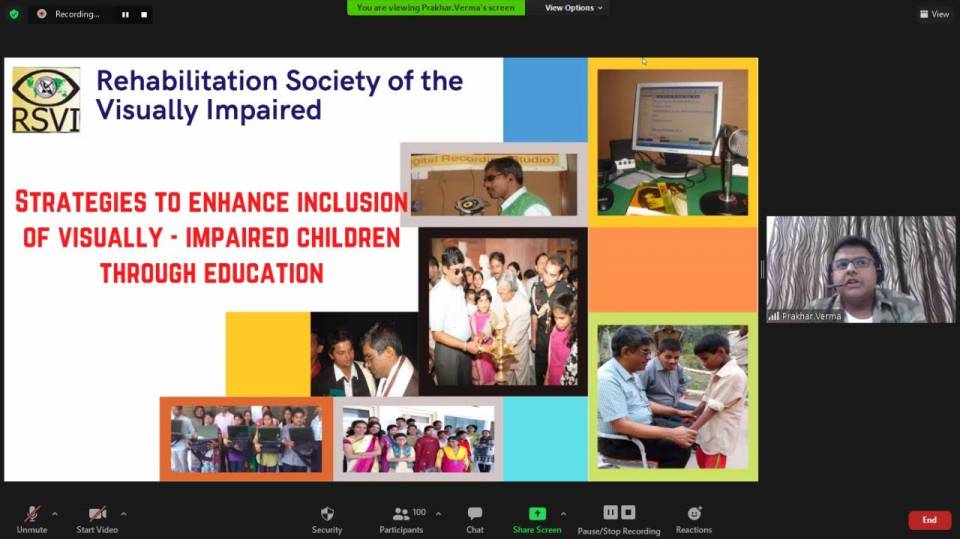 Along with these activities, an NSS volunteer led campaign- 'The Pathfinders'; has been launched wherein we learn to apply real-life skills and run a campaign supporting a social cause of their choice.
To celebrate the 75 years of Independence- Azaadi ka Amrit Mahotsav started by the Govt. of India, we have contributed to uphold our boundless spirit of patriotism and love for our nation by engaging in multiple celebratory events, discussions, nation building activities and social welfare.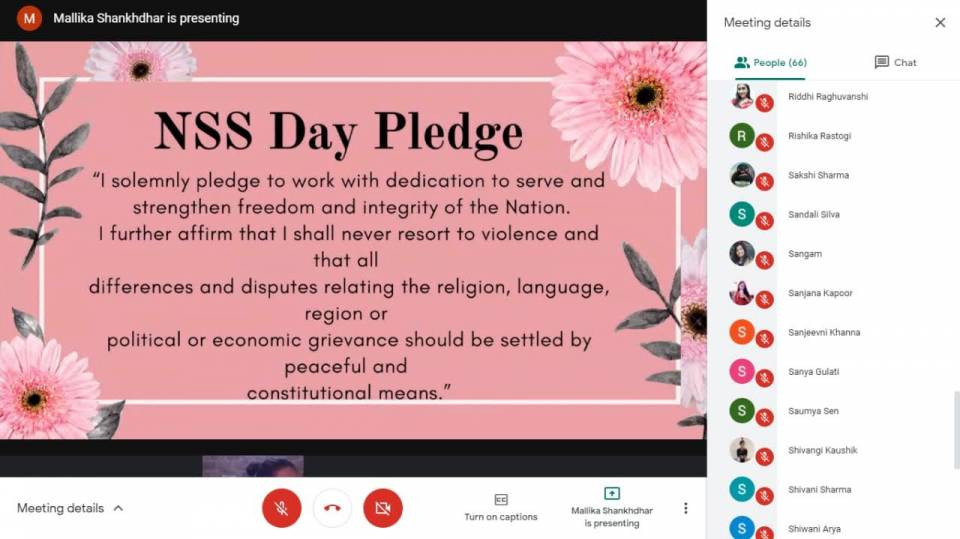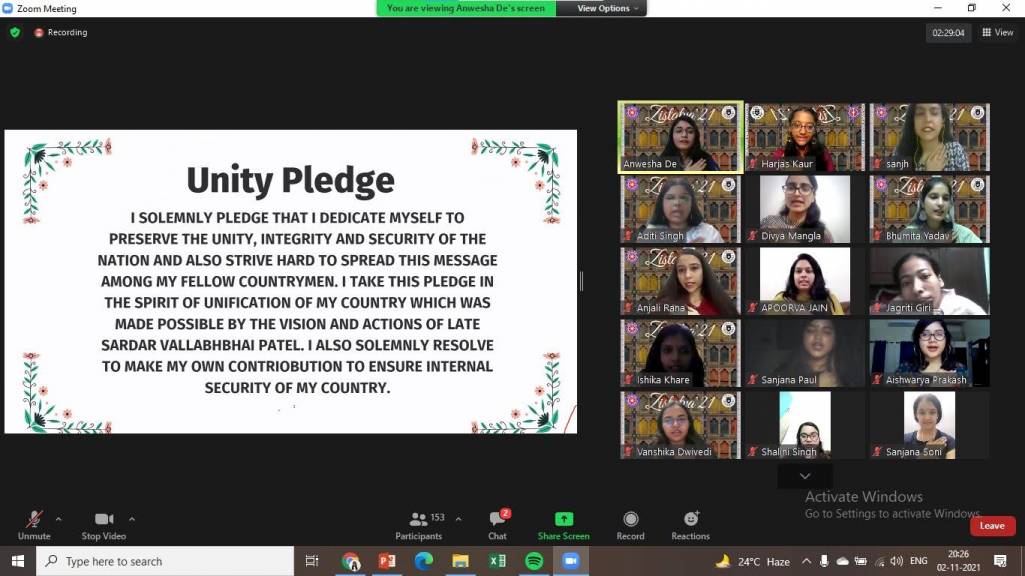 NSS Gargi continuously strives to bring a change, dissipate the essence of love, and compassion every single day with the core values of social welfare like eradication of social evils, nationalism, democracy, secularism, social harmony, development of scientific temper.