Convener – Dr. Sweta Mishra
The equal opportunity cell of the college was set up in 2010, under the mandate of the UGC. It was for the first time that the EOC was set up in Delhi University, after which the cells were set up in colleges. It is a multidisciplinary group which undertakes many activities with the objective of sensitizing the students regarding the challenges faced by the disadvantaged groups of the society. The cell is committed to provide an equal platform to every student and to specifically cater to the requirements of under privileged and marginalised students of the college. The cell addresses the issues of access and equality.
Till 2015, the cell was functioning as the present Enabling Unit and it catered especially to the needs of the PWD students. Accordingly, sensitisation programmes for the PWD category students were organised on a regular basis. The cell ran a Course on Positive Discrimination for six academic sessions (2010-2016). One to one mentoring of PWD students was undertaken by the teacher members and student volunteers. Inter-college competitions were organised especially for these students and they were encouraged to participate in these competitions. The whole purpose of such programmes was to bring these students on equal footing with the other students.
In 2015 with the coming up of the enabling unit, the cell's area of operation changed. Now it caters to the disadvantaged and marginalised students.
 Purpose of the Cell
To empower the students from disadvantaged groups, by providing them an enabling environment to help them overcome their problems and realize their potential. Capacity building of such students through the various programmes of the cell which helps them to understand different perspectives related to issues of equity, justice and inclusion.
Activities of the Cell
Keeping the above objective in mind, the EOC organises various activities like -
Lecture and talks on related topics
Provides active support to such students of the college in terms of dissemination of relevant information from the University and other institutes
Organises student colloquia, debates, creative writing competitions etc. on topics of equity, access and empowerment
Mentoring of such students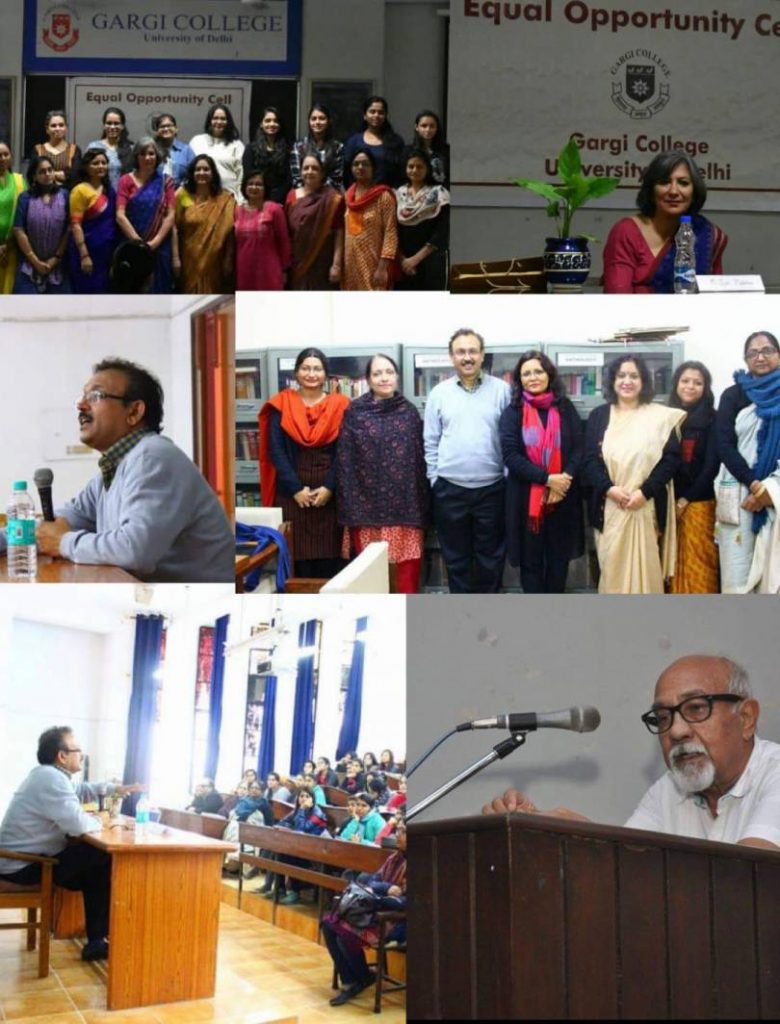 Members
To facilitate the functioning of the cell, we have a team of dedicated teachers and student volunteers.